Maps of Armenia
Dear visitors, for traveling to the Republics of Armenia and Nagorno Karabagh it is, of course, necessary to know or to get acquainted with the local maps, names of places and sightseeing. Below are introduced several maps that will help you to orientate easily.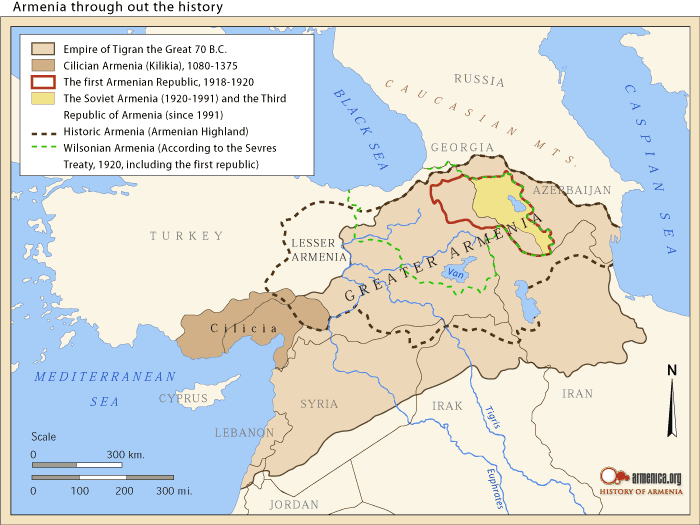 The map of Armenia from the first century BC till now
 Geographical map of Caucasus
Ethno linguistic map of  Caucasus
Armenia consists of 10 regions that are called "marz" and the capital of the Republic is Yerevan that is considered to be the 11th region. All the regions have their sightseeing worth attention when visiting this country. Below are introduced the maps of Yerevan and all the regions with their center cities.
The administrative  map

of

the republics of

Armenia

and Nagorno-

Karabakh
The capital of Armenia - Yerevan
Shirak region, Administrative center -  Gyumri

 Lori region, Administrative center - Vanadzor

Tavush region, Administrative center - Ijevan

Aragatsotn region, Administrative center - Ashtarak 

Kotayk region, Administrative center - Hrazdan

Gegharkunik region, Administrative center - Gavar  
Armavir region, Administrative center - Armavir 

    Ararat region, Administrative center - Artashat 
Vayots Dzor region, Administrative center -  Yeghegnadzor
Syunik region, Administrative center - Kapan